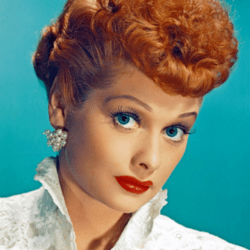 Here's the line up for Show #100, August 14, 2017:
1. Yours Truly, Johnny Dollar 9/21/58 "The Johnson Payroll Matter"
​Johnny is off to Southern California trying to chase down a ring of thieves who made off with a large payroll robbery. But when he starts investigating individuals it is difficult to figure out who is who in this clever who-dunnit.
2. My Favorite Husband 3/3/50 "Women's Rights - Part 1"
Political winds are blowing in the direction of women's rights. Liz and Iris are determined to demand equal rights with their husbands. The results, however, are not all they imagined. Part 1 of 2​.
3. Gunsmoke 10/28/56 "Dirty Bill's Girl"
When an extremely skilled lady gambler shows up in Dodge City, it doesn't take long for Marshall Dillon to figure out she is out for revenge. But Matt has a card up his sleeve that may just prevent her from ​cashing in on her plot.
More...
Come along for the ride and share the memories, laughter and tears.
Bob Bro has been hosting shows that feature old time radio programs for more than ten years. His shows have been heard on a host of venues and Boomer Boulevard is now available as a podcast. Bob teaches storytelling and public speaking. He lives with his wife, Carol, near St. Louis.
​