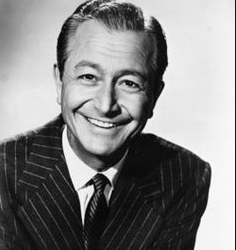 Here's the line up for Show # 109 - December 18, 2017
1. Adventures of Philip Marlowe 7/19/50 "Last Wish"
​Phil is called on to return the favor of a doctor who once helped him; the doctor has a dying patient, an old friend who was on his way to Israel. His last request is to see his fugitive son one last time. Complicated story but some timely references to the then new nation of Israel.
2. Father Knows Best 3/25/54 "Rainy Day Activities"
​When Jim decides to take a rainy day off work to relax, all three of the kids also stay home from school. Soon the relaxing day turns into a day filled with activities demanded by his kids. Good episode that takes a story about nothing and makes it fresh, funny and warmhearted.
3. Gunsmoke 9/27/54 "Helping Hand"
​ When Matt saves suspected an 18 year old cattle thief Steve Else from a group determined to lynch him, he puts faith in the lad and decides to try and help him find a job. But as things develop, is Matt's faith justified --- or is Else a hopeless case? Sam Edwards gives another fine performance as a young cowboy.
More...
Come along for the ride and share the memories, laughter and tears.
Bob Bro has been hosting shows that feature old time radio programs for more than ten years. His shows have been heard on a host of venues and Boomer Boulevard is now available as a podcast. Bob teaches storytelling and public speaking. He lives with his wife, Carol, near St. Louis.
​