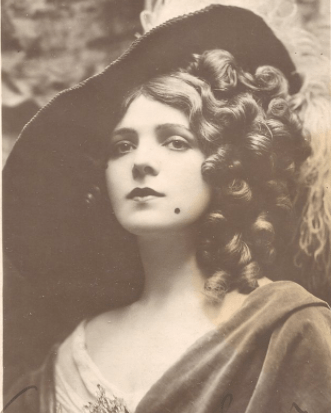 Here's the line up for Show # 109B - December 25, 2017
Presented is a four part story describing J.B. Kendall's fictional encounter with an actual character from the Old West. Rather than outlining each episode, here is some background about the true-life woman who was known as Belle Siddons.
1. Frontier Gentleman 6/29/58 - "The Gambling Lady"
​Belle Siddons was known as the Faro queen of the early days of Montana Territory and was as pretty a girl as ever dealt cards. She was also a high born lady who was willing to sacrifice her all for the cause of the Old South. In Black Hills history she was known by her nom-de-plume, Madam Vestal.
2. Frontier Gentleman 8/24/58 - "Belle Siddons Encore"
​In Deadwood Madam Vestal operated her own gaming room. With her knowledge and refinement she furnished her gambling establishment with luxurious taste. In this setting the flawlessly groomed beauty, artfully jeweled and gowned, was hostess to a select clientele.
3. Frontier Gentleman 8/31/58 - "Belle Siddons Strikes Back"
​​Madam's establishment became the talk of the gulch and her personal technique the envy of every other gambler and entertainer in the old west. She never spoke of her past or denied that she was a young widow making her way in the world. Such rumors won her sympathy. Patrons did not mind losing their bank roll to the lady of the faro game. They boasted of their losses, as if loosing to Madam Vestal was an honor.
4. Frontier Gentleman 9/4/58 - The Last of Belle Siddons"
​​Okay. History lesson is over --- now it's time to listen. Pay special attention to the sound effects (which I discuss briefly between the episodes). They are among the best ever crafted for any radio program and add much depth and richness to the broadcast! If you have never heard these episodes before, you are in for a real treat! If you have heard them before, you will enjoy them even more this time around!
For more information about the true historical figure Belle Siddons, go to The Old Time Radio Show with Bob Bro by clicking here.
More...
Come along for the ride and share the memories, laughter and tears.
Bob Bro has been hosting shows that feature old time radio programs for more than ten years. His shows have been heard on a host of venues and Boomer Boulevard is now available as a podcast. Bob teaches storytelling and public speaking. He lives with his wife, Carol, near St. Louis.
​