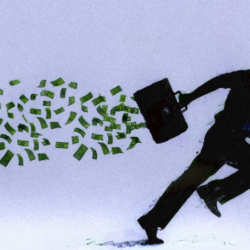 Here's the line up for Show # 110 - January 1, 2018
1. Dragnet 10/27/53 "The Big Fraud"
​Friday and Smith, assigned to the Bunco-Fugitive detail, meet Martin Deitrich, a Chicago business man, who comes into the office seeking help. The detectives soon learn he has been the victim of a group of con artists who prey on out-of-towners. Good episode that gets really fun when Friday's team turns the tables by conning the con-men.
2. Jack Benny Show 2/19/50 "Returning to Los Angeles"
​Jack and the gang are returning from an Eastern trip on the Santa Fe Railroad. This very funny episode is a collection of conversations with members of his team as well as some unusual guests he meets on the train. An ongoing gin-rummy game provides some real belly laughs.
3. Gunsmoke 5/13/56 "Cows and Cribs"
​When a rancher named Ed Thorpe dies of spotted fever, Matt and Chester transport his wife and baby to Dodge City to be treated by Doc. Thorpe's neighbors, the Nadlers, inquire about adopting the baby, both Matt and Ma Smalley are concerned about Mr. Nadler's fitness to be a father. Good adult story from John Meston with outstanding performances by Jeantte Nolan and Virginia Christine.
More...
Come along for the ride and share the memories, laughter and tears.
Bob Bro has been hosting shows that feature old time radio programs for more than ten years. His shows have been heard on a host of venues and Boomer Boulevard is now available as a podcast. Bob teaches storytelling and public speaking. He lives with his wife, Carol, near St. Louis.
​