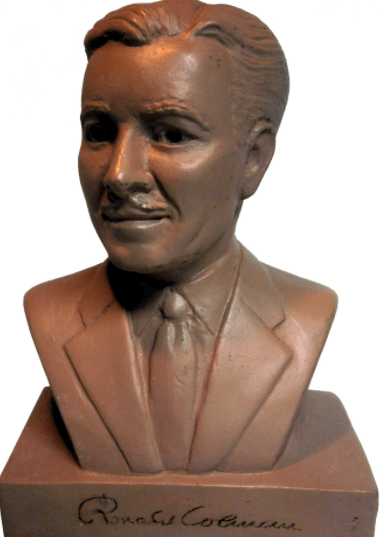 Here's the line up for Show # 110B - January 8, 2018
1. Jack Benny 12/9/45 "Jack is Invited to the Colman's for Dinner"
​​Jack believes he is invited to the Colman's home next door for dinner. The invitation, however, was meant for another Jack -- the Colmans' old friend Jack Wellington who visiting from London! The following dinner party is hilarious!
2. Jack Benny Show 11/13/49 "Last Week's Mistakes"
​Jack talks Benita into letting him go along to visit her husband Ronald Colman on the movie set of "Champagne for Caesar. When Jack interferes with the shooting schedule, the results are laugh out loud funny!
3. Screen Guild Theater 10/5/50 "Champagne for Caesar"
​This is a radio adaptation of the 1950 film starring Ronald Colman, Vincent Price, Art Linkletter, Barbara Britten and Audrey Totter. A genius takes on a television quiz show in this zany story that pokes fun at the early days of television. Outstanding sound quality.
More...
Come along for the ride and share the memories, laughter and tears.
Bob Bro has been hosting shows that feature old time radio programs for more than ten years. His shows have been heard on a host of venues and Boomer Boulevard is now available as a podcast. Bob teaches storytelling and public speaking. He lives with his wife, Carol, near St. Louis.
​