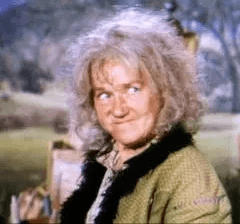 Here's the line up for Show # 112 - January 29, 2018
1. Adventures of Philip Marlowe 6/6/50 "Uneasy Head"
​​When a potential client fails to show up for an arranged meeting with Marlowe, Phil starts making inquiries about who the man is and what he might have wanted. When Marlowe is slipped a mickey and slapped around, his curiosity grows downright deadly.
2. Our Miss Brooks 1/9/49 "The Heating System"
​It's New Year's Eve and Connie wants to do something with Mr. Boynton besides going to their normal Chinese Restaurant for an early dinner. When the new French teacher (Gerald Mohr) at Madison High invites them to a party at his house, he explains everyone is requested to bring an article of used clothing to be donated to the needy. What follows is s into a comedy of errors, mixed signals and misunderstandings. Very funny episode.
3. Gunsmoke 10-10-52 "Hinka Do"
When the Longhorn Saloon is suddenly under new management, Matt wonders what happened to the previous owner, Herman Bleeker. When was the bar sold? Where did the new owner come from? And where did Herman go? After a witness reports he saw someone digging nearby late at night, Matt and Doc fear the worse. Features Jeanette Nolan in an unforgettable role!
More...
Come along for the ride and share the memories, laughter and tears.
Bob Bro has been hosting shows that feature old time radio programs for more than ten years. His shows have been heard on a host of venues and Boomer Boulevard is now available as a podcast. Bob teaches storytelling and public speaking. He lives with his wife, Carol, near St. Louis.
​