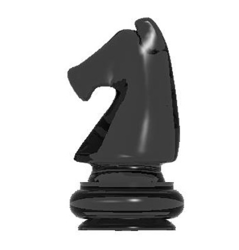 Here's the line-up for Show # 112-B; February 5, 2018
1. Have Gun, Will Travel 7/03/60 "Dad Blamed Luck"
​Paladin is hired by an old prospector named Jamie Howard to help him get back the gold mine he says he was swindled out of. When the two arrive on the scene, however, things are not quite the way the old man described. Fun episode.
2. Have Gun, Will Travel 7/10/60 "Five Days to Yuma"
​Paladin is approached by a lawyer named Finkletter and handed a contract which promises a payday of $2,000 when he delivers one Jeremy Thompson to the governor of Nevada in Carson City. This is a fun episode filled with twists, surprises and memorable characters.
3. Gunsmoke 2/05/55 "Cheyennes"
Matt seeks the help of wise Chief Long Robe to track down gunrunners who are supplying renegade Cheyenne braves with rifles used to murder prairie-dwelling families. The Chief goes along with Matt's plan -- after warning him that if even a single brave is killed it could lead to a violent uprising.
4. Halls of Ivy 3/31/50 "The Ivy Chamber Music & Knockwurst Society"
When Professor Quincannon and several other faculty members form the "Ivy Once-A-Week Chamber Music and Knockwurst Society," membership is by invitation only. Professor Hall, who plays the fipple flute, is anxiously awaiting an invitation to join. When no invitation is forthcoming, the college president fears his position may be alienating him from the rank and file professors.
​Particularly good is Gloria Gordon as Penny, the Hall's maid. By the way, Gordon was mother of Gale Gordon, one of the pillars of old time radio comedy during the 1940s and 1950s.
More...
Come along for the ride and share the memories, laughter and tears.
Bob Bro has been hosting shows that feature old time radio programs for more than ten years. His shows have been heard on a host of venues and Boomer Boulevard is now available as a podcast. Bob teaches storytelling and public speaking. He lives with his wife, Carol, near St. Louis.
​