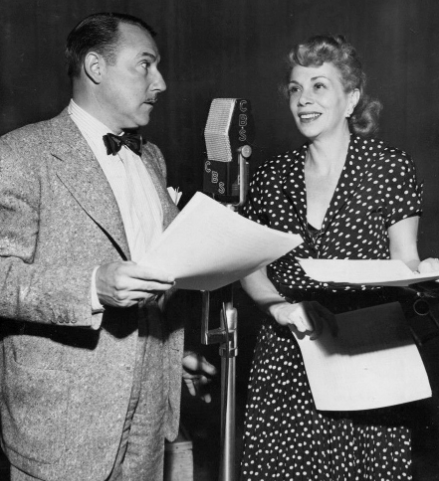 Here's the line up for Show #98, July 17, 2017:
1. Richard Diamond, Private Detective: 2-16-51 "The Grey Man"
2. Granby's Green Acres: 3/30/50 "Granby Quits His Job"
3. Gunsmoke: 11/18/56 Brother Whelp
More...
​
Come along for the ride and share the memories, laughter and tears.
Video Tour of the Home of Dick Powell and June Allyson
In Show #98 I talk about the large 48 acre ranch that was the home to Dick Powell and June Allyson. Here is the video I promised.
This property was auctioned off a few years back. This video was used as a sales video to allow prospective buyers tour get a preview of the beautiful ranch.
While the video makes no mention of the previous owners, this was the home of Dick Powell and June Allyson for many years. It was also portrayed in film as the home of Jonathan and Jennifer Hart (played by Robert Wagner & Stephanie Powers) in the television program Hart to Hart .
About Your Host
Bob Bro has been hosting shows that feature old time radio programs for more than ten years. His shows have been heard on a host of venues and Boomer Boulevard is now available as a podcast. Bob teaches storytelling and public speaking. He lives with his wife, Carol, near St. Louis.
​